Last Year Consumers Spent
Over $21.4 Billion On Frozen Desserts…
Now, Find Out How YOU Can Open A Money Making Ice Cream Parlor Using This Step-by-Step Business Plan!
From: Jason Lexell, Founder of IceCreamProfits.com
Dear Ice Cream Entrepreneur,
What other business practically guarantees satisfied customers every time? What other business caters to men, women and children or people from all demographics and all walks of life? Let's face it, everyone loves ice cream.
Whether you aspire to grow as profitable and well-recognized as Ben & Jerry's Ice Cream or simply want to make a comfortable, six-figure income in your home town, a key to success is a carefully planned, well executed business plan.
However, I understand that the mere term 'business plan' causes panic for many entrepreneurs. Let me fill you in on four business plan writing secrets:
You don't need an MBA.
You won't have to spend countless, grueling hours at your computer.
You don't even have to know what's in a business plan.
You also won't have to pay a consultant $150 an hour to write a custom business plan.
Yes, new businesses can be expensive, but let me tell you the secret that successful ice cream shop entrepreneurs all know: with proper planning an ice cream parlor can be affordable and relatively easy to operate.
I Can Help You Plan for Your Ice Cream Shop's Success…
I've heard it all…
As the founder and editor of Ice Cream Profits, entrepreneurs just like you write in with questions about the ice cream business. Of the hundreds of questions I get every month, about 80% involve effective business plan development or business start-up.
I also get the success stories – the letters and e-mails from professionals who've built a profitable and established ice cream business. They offer tips and advice, telling me what worked for them.
So I have a unique vantage point – and a wealth of secret, insider information about the business that others don't. I know what it takes to make it!
Regardless of what anyone says, starting your own business has its risks. But, what I've learned is that a good business plan helps you tackle challenges before they set you back.
Why Do I Need a Business Plan for My Ice Cream Shop?
Having a solid plan with realistic estimates is critical. You need a business plan that is tailored to your unique business. Generic plans aren't up to par, and consultants can be way too expensive.
A professional business plan is like a road map to success, showing you:
How to market your business with the least possible investment
How to beat the competition head-on
What your risks are and how to minimize the risk
How much revenue you can expect in the first year, the second year, and so on
How you can set your shop apart from the others – and double your income!
The minimal requirements you need to get into the lucrative ice cream business
Plus so much more!
Let me show you how to get a personalized business plan tailored specifically to your ice cream shop that will help you earn the highest profits attainable!
But first, let's review the facts.
This is Serious Stuff…
FACT: Over 50% of all small businesses FAIL in the first year.
(Source: U.S. Small Business Administration)
FACT: Statistics show that a well-written business plan can
dramatically increase your chance of success.
FACT: Poor planning is the #1 cause for small businesses failure.
(Source: Dunn and Bradstreet)
Get The Secret To Launching and Running
A Highly Profitable Ice Cream Business!
Now, let me show you exactly how to safeguard your business from failure. I want to introduce you to the best business plan template system I've ever come across. It provides the customization you need, geared solely toward the ice cream industry.
It also doesn't come along with the high price tag you'll find with consultants or business plan software. It's incredibly easy to modify and the bulk of the plan is written for you!
Using this business plan, you can map out your new business in a fraction of the time and at a fraction of the cost. This business plan is a professional document that will help you plan for your ice cream shop's success.
If you need financing, this customizable business plan will help you get the money you need. You will be proud to show this business plan to any reputable bank, investor or business consultant.
Introducing….
The Ice Cream Business Plan – Newly Updated for 2021
Would you take a road trip without a map? Probably not. So why would you even consider starting a business, with much greater risk, without a fail-safe, ironclad business plan?
Get started the easy way using The Ice Cream Business Plan .
Key Ice Cream Industry Facts & Figures
Up-to-Date Research and Analysis – Save Hours of Your Time!
Detailed Business Description
Critical Ratios and Calculations
Key Financial Forms
Eliminate The Mystery Behind Expense and Income Estimates
Complete Marketing & Operational Plan
Detailed, Fully-Customized, Ice Cream Business Plan
Plus 5 Amazing Getting Started Bonuses
Satisfaction Guaranteed!
The Ice Cream Business Plan
(A complete business planning kit with Word, Excel, and Adobe PDF documents.)
Read What Other Ice Cream Entrepreneurs Are Saying About
The Ice Cream Business Plan…
"We are Opening Our First
Ice Cream Shop in 3 or 4 Months!"
When a decision is made to take such a leap as opening your own business, guidance and structure from those that have the knowledge base is invaluable. There is no reason to re-create a format for an overall plan that is already created.
We are very close to finalizing our plan and opening our store with the next 3-4 months. Thank You!
April Ranceful
Parrish, FL
"It Contained Key Information for
Starting an Ice Cream Shop!"
I would recommend this business plan to others because it's important to have good solid information when starting a business and any materials that can dispel some of the myths and put things into a clear focus is good
Yahya Muhammad
Chicago, IL
A Professional Business Plan in a Fraction of
the Time at a Fraction of the Cost!
When you actually sit down to write an ice cream shop business plan, you can feel overwhelmed. Where do you start? What do you say? With so many sections and critical information expected, it's hard to know.
Generic plans just don't work for this business.
You could hire a business plan consultant for one-on-one help with writing your business plan. However, these consultants will often charge upwards of $100/hour and you can expect to pay between $2,000 to $10,000 for a thoroughly researched plan. That is a huge amount of money you could be using as start up capital instead.
But, now, you can create a professional business plan specifically geared toward the ice cream industry in a fraction of the time it would take if you were writing it from scratch!
Just customize to fit your shop's details and your business plan is done. It is, by far, the easiest way to write a business plan!
Writing a Business Plan Has Never Been Easier…
You simply input your ice cream shop's details in the easy-to-follow business plan template and click save. Then open the Microsoft Excel financials document and plug in your shop's projected numbers.
This will help you calculate the break even analysis, opening day balance sheet, three-year profit projection and 12-month profit loss statement.
Once you're satisfied with your business plan, print it out and place everything in a professional binder. Then it's done!
You can use it as a guide for running your ice cream shop. You can also present your polished plan to lenders, partners or investors.
The Research Has been Done For You with
Up-to-date Ice Cream Industry Facts and Figures
Possibly the most difficult part of writing a business plan is the research involved. This is why the Ice Cream Business Plan pays special attention to the research section. This business plan uses only the most reputable sources and includes all the key information entrepreneurs, banks and investors require.
All industry research is pulled from exceptional sources including:
International Dairy Foods Association
US Census Bureau
Datamonitor
US Food & Drug Administration
The Ice Cream Business Plan is updated every year to ensure you always have the most up-to-date facts and figures in your ice cream business plan.
Since the industry research section is already written, you save hundreds of frustrating hours required to manually gather anything nearly as comprehensive. That alone is worth your investment!
Just look at all of the pre-made Ice Cream Industry charts and graphs included in The Ice Cream Business Plan! You'll get:
The Global Ice Cream Market Segmentation Percent Share by Volume
The United States Ice Cream Market Volume
The Pricing Schedule
The Impressive Promotional Budget
The Powerful Sales Forecasts
The Competitor Ice Cream Market Share Graph
The Competitor Profile Matrix
Plus, The United States Ice Cream Market Forecast for the next 5 years!
(Busy bankers and investors favor visuals over text.)
Save Time and Money While Avoiding
The Stress of Starting from Scratch!
Don't wait another minute. Discover the foolproof way to create a powerful, customized business plan in minutes! It's the same business plan template that has already guided hundreds of other successful ice cream business owners – and it can help you achieve success, too!
Read The Top 5 Reasons Why I Believe
The Ice Cream Business Plan
Is Right For You
In doing our research for developing this product, we enlisted the help of a professional review team. This review team was made up of:
A well respected banker with 25 years of lending experience.
A professional business plan writer with over 10 years of experience.
A former vice president of franchise operations for one of the nations largest fast food chains and founder of several successful businesses.
These business plan and food industry experts purchased every business plan product on the market and thoroughly examined and evaluated each one.
During this review process, our business plan experts recognized a tremendous opportunity to offer a product that both met and exceeded the standards currently set and did so while being specifically hand-crafted for the ice cream industry.
Here are the top five reasons why The Ice Cream Business Plan is the perfect plan for you
Reason #1
It's Written From Scratch
Specifically for the Ice Cream Business
Your plan is professionally researched and created from the ground up with all of the necessary details and relevant data that the bankers and investors require.
This means that you don't have to worry about customizing a generic business plan to meet your needs and wondering what belongs or doesn't belong because of your industry. That alone saves a lot of time and takes the stress out of this important part of your business process.
Reason #2
It's Properly Formatted
the Way Investors,
Partners and Banks Want It
Bankers, partners and investors require business plans within a standard format and length. In addition to overall plan length, section content and length are also critical.
The Ice Cream Business Plan adheres to best practice business plan writing standards which makes the bankers happy and makes it easier to attract the funds you need.
Reason #3
We've Cut The Fluff
A business plan should be clear and concise, illustrating your business' feasibility. Any irrelevant information is frowned upon.
All too often, business plans will suffer from well-intended "bloat" spurred on by a desire to look like the plan "has it all together". The end result is a document that is far too long containing details that just weren't need.
The Ice Cream Business Plan focuses on what's important, leaving the fluff for the pillows.
Reason #4
It's Fully Researched
with Up-to-date Data and Statistics
from Reliable Sources
The Ice Cream Business Plan was developed and researched using trusted, contemporary resources and market data.
All of the difficult to find industry research has been gathered for you – with statistics, forecasts and market data saving time, effort and stress.
When you build your ice cream business plan with real research from accurate sources, you're free to focus on all of the other startup tasks at hand.
Reason #5
It's The Only Plan Offering an
Iron Clad, 60-Day Money Back Guarantee
Some might call us crazy for offering a 60-day money back guarantee on a business plan. That's ok. We want to make sure that each and every customer is completely satisfied with their purchase.
If you're not completely satisfied with The Ice Cream Business Plan, for any reason, we'll refund your money.
With hundreds of happy customers after over two and a half years of business, we are dedicated to providing the highest quality of product and stand behind each and every purchase.
So what are you waiting for? Download The Ice Cream Business Plan right now – and have a fully customized, power-packed business plan tonight. Stop worrying. Cross this off your to-do list today.
Download this Incredible Ice Cream Business Plan, right now! Click Here.
Or continue reading to learn more …
"Want to Know What Other Ice Cream
Entrepreneurs are Saying about The
Ice Cream Business Plan?"
Our customers have written to us praising this powerful business plan template kit. Take a look at what they're saying:
"The financials were incredibly helpful."
I do not have a finance background at all, but looking at the financials and seeing what was important really has taught me how to think about things from that angle. Very helpful.
I would recommend the business plan as a tool to help get focused; it's definitely a great outline and the financials are essential and well done.
Jennifer Dundas
Brooklyn, New York
"It Helped Me Organize My Business!"
The business plan helped me generally organize the overview for my ice cream dipping store. I found it to be a helpful guide to getting a handle on the overview of creating a retail ice cream store.
Daria Castiglione
Denver, CO
"Is The Ice Cream Business Plan Right for Me?"
The Ice Cream Business Plan is designed to accommodate all of the most common ice cream industry situations.
Do any of the following situations describe you?
Considering the Benefits of Launching Your Own Business?
Starting a Traditional Ice Cream Parlor?
Buying an Existing Ice Cream Parlor?
Need to Objectively Assess Your Current Business?
Launching a Gourmet Micro Batch Ice Cream Shop?
Looking for Growth or Startup Capital?
Selling Your Multi-Parlor Chain?
Regardless of your particular situation, The Ice Cream Business Plan offers the essential groundwork you need to create a customized plan that will impress investors, lenders and potential partners as well as help you plan for the success of your shop.
System Requirements
The Ice Cream Business Plan is easy to use and only requires Microsoft® Word (or iWork, for those on a Mac), Microsoft® Excel and Adobe Acrobat (a free program).
"How Much Does The
Ice Cream Business Plan Cost?"
You would expect to pay $2,000 to $10,000 if you hired a consultant to research, write and design a professional business plan for your new ice cream shop. But, let's face it. Unless you already have extensive capital, that just isn't an option.
You can take the short-cut and buy a generic business plan software program. But this lacks the refined industry research necessary to gain a true market outlook. You also face the risk of frequent typos, which translate into instant rejection from any legitimate bank or lender.
But The Ice Cream Business Plan gives you everything you need for hundreds or even thousands less than you'd pay for other solutions on the market.
Get a professional, well-researched business plan that can be specifically customized for your ice cream business at our low introductory rate of just $247.00.
You've arrived at this page just in time to take advantage of my Special Offer…
Special Offer
For a limited time only!
We've just updated The Ice Cream Business Plan for and, for a limited time, are offering it at a special price of only $47 (Save $168.00)!
100% Satisfaction Guarantee – Risk Free!
If, for any reason, you're not completely satisfied with The Ice Cream Business Plan , simply return it for a complete refund within 60-days – Risk Free. If you don't like it – you won't pay for it. Period. You have nothing to lose.
Plus You'll Also Get These
Incredible Bonuses
for FREE
($488 Value – Yours Free!)
Free Bonus Pack #1
Getting Started Guides and Checklists
($197 value)
The ice cream success guide is filled with over 45 pages of ice cream industry tips and secrets to success. This comprehensive guide is loaded with critical business information on the following topics:
Business Plan Writing Guide – Get a breakdown of what each business plan section should include and what mistakes to should avoid when writing a plan!
Store Layout and Design – Get exclusive shop layouts and learn what works – and what doesn't!
Site Selection and Location – Find out how to pick the best location to make the highest profits!
Lease Agreement Sample – Get an easy-to-use lease agreement template and save thousands on attorney fees!
Permits and Licenses – Learn which permits and licenses you'll need to open shop!
Health and Safety Requirements – Find out what they are and how to stay in compliance so your shop doesn't get shut down.
Free Bonus Pack #2
An Audio Recorded Interview on
Systemizing Your Business
($147 value)
Operating an ice cream shop can demand long grueling hours of your time. However if you put operational processes in place, you can hire others to run your shop.
Then you are free to take time off and enjoy being an entrepreneur and the money you make.
In this audio interview, Peter Bowen reveals how to systemize your ice cream shop so you don't have to be there everyday . No small business owner should ever again be a slave to their business.
We own businesses to support our lives but too often it seems that our lives and happiness are the fuel for the engines of commerce.
About Peter Bowen
Peter has been an entrepreneur since childhood when he sold ice creams off a homemade ice cream cart at 12 years old.
Peter has always been driven, a hard worker, he graduated Cum Laude and is a registered Professional Engineering Technologist. His engineering background has led him to become a systemizing expert.
He recently bought an ice cream shop and systemized all of its process in order to begin selling the shop as franchises.
Free Bonus Pack #3
Ice Cream Equipment and Supplier Directory
($47 value)
We've compiled a complete 22-page list of topnotch vendors, suppliers and equipment providers. It's all yours, complete with phone numbers, Web sites, e-mail and physical addresses. You just need to pick up the phone and start calling.
Free Bonus Pack #4
25 Commercial Ice Cream Recipes
($97 value)
Do you plan on making your own ice cream at your shop? In this incredible bonus we've included 25 Commercial Ice Cream Recipes for you to try out and make your own. Find out how to make ice cream they'll crave over-and-over, from simple vanilla to Nutella and almond!
Free Bonus Pack #5
Complete Small Business Administration (SBA) Loan Kit
(A time-saving value!)
If you need financing, the Small Business Administration (SBA) can help, but they will want to see your business plan first.
The Small Business Administration (SBA) loans millions of dollars a year to small startup business and you may qualify. For your convenience, we've gathered all the documents you need to apply for funding to help you launch your business from the SBA web site.
SBA Personal Financial Statement – Organize your financial picture to help you determine what assets you have that can help secure a loan and get you the startup capital you need.
SBA Loan Application – A complete SBA loan application that you can review, fill out and submit to the SBA.
SBA Statement of Personal History – To help assess your loan this is a key document requested by the SBA.
SBA Business Size Determination – When making loans the SBA seeks small businesses. This document can help you determine if you would qualify.
SBA Checklist – A complete checklist of the items required to process your SBA loan application.
Free Bonus Pack #6
Interview with Jim Ross of Flat Pennies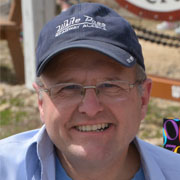 Flat Pennies is an ice cream shop with a very unique concept built around the purchase of a caboose. Learn how Jim Ross turned his ice cream shop into a tourist destination and made his dream a success by:
building customer loyalty and unique atmosphere through a creative concept and branding
thoroughly researching the market and location and basing the business around it
developing ways to keep costs of good low
Learn valuable tips from a successful ice cream shop owner through this inspiring interview!
Free Bonus Pack #7
Interview with Deborah Lee- ice cream shop owner and consultant
Deborah has run a profitable ice cream shop for over 20 years and has consulted others on how to start and grow their own business. Deborah explains:
the benefits of hiring a consultant when getting started
the top 3 things she wishes she did differently when opening her shop
the best promotions and most cost effective advertising for an ice cream shop
strategies for deciding the best amount of employees to hire and how much ice cream to make
This interview is like getting consulting advice for free!
All of these bonuses ($488.00 value) are yours free!
"Includes a lot of the Specific
I've Been Looking for…"
WOW! Great stuff in these bonuses. They explain a lot about subjects I didn't understand clearly, and include a lot of the specifics I've been looking for. Looks like you spent a great deal of time documenting the details!
Daria Castiglione
Denver, CO
"So, What's The Catch? Why am I Selling
'The Ice Cream Business Plan '
for Less Than $197, or even $100?"
Well, for one simple reason.
Since you will be accessing The Ice Cream Business Plan directly via the Internet, I have no inventory or order fulfillment costs. There's no shipping department, no receptionist, no materials, etc. I only have to worry about online costs.
Therefore, I can pass those savings on to you. This is win-win for both of us! I save in costs and you save in price and still get the quality business plan you can be proud to show any investor or bank!
You can be editing this business plan and be well on your way to owning your own ice cream shop in 5 minutes! Even if you have never downloaded something from the Internet before, it comes with instructions and it's so easy!
The files are small so it takes less than 2 minutes to download (on the slowest dial up Internet access) and it won't kill your computer's storage space.
Zero shipping costs.
No waiting time, forget having to wait weeks for postal delivery.
No risk of products lost in the mail or damaged.
You receive the business plan at a lower price because it costs us less to produce.
Yes! Please Provide Me Access To The
Ice Cream Business Plan Member Area.
>> I understand that this order will include the fully customizable Ice Cream Business Plan .
>> I understand that I'll also receive the Incredible Bonuses ($488 Value) absolutely free!
>> I understand that I will get IMMEDIATE ACCESS to The Ice Cream Business Plan and bonuses.
>> I understand that the order process occurs via an industry-leading secure server and that my ordering information is completely safe.
>> I understand that I have the choice to pay the one-time only fee of just $47.00 with my Visa, MasterCard, American Express, Discover or PayPal.
>> I understand that if I'm not completely satisfied, I can return my purchase for a full refund within 60-days.

Thanks for your interest in The Ice Cream Business Plan ! In ordering, you're making one of the best decisions you'll make all year. This solution continues to help thousands of ice cream shop owners and entrepreneurs, simplifying business plan development and helping them achieve their revenue goals.
If you have any questions regarding our business plan, please e-mail me at support@icecreamprofits.com
Wishing You Success in Your Ice Cream Business Ventures,
Jason Lexell
Founder of the IceCreamProfits.com
P.S. If you came to this Web site looking for information on how to make money in the Ice Cream business, this plan is for you. No other customizable plan and resource offers such professional, in-depth insight into this exciting industry. And you can order it here right now!
P.P.S. We've made sure you've got plenty to gain and nothing to lose with our 60-Day Risk Free Money Back Guarantee. PLEASE NOTE: This price may not last long! Gain the planning advantage you're looking for and order it now before the price goes up!
P.P.P.S. Don't wait! Opportunity favors the well prepared. This business plan and the amazing bonuses included will help you cement your vision and guide you on your way to making your ice cream dream come true.